DR. ÖHLER's
PRIVATE CLINIC
The private clinic at the Schwarz Alpine Resort is a modern day clinic fitted with the highest level of state-of-the-art equipment. It uses the latest medical knowledge and appropriate technical equipment. The combination of the luxurious and discreet ambiance of the resort and professional medical consultations at the private clinic is the first of its kind in Europe.
Harmony through mid-face and neck lifts and forehead-lifting
Eyelid correction 
Nasal correction 
Corrective ear surgery 
Breast enlargement, breast reduction, Breast lifting and breast firming 
Stomach tightening, upper thigh tightening, upper arm tightening 
Body styling using the most modern methods
liposuction (double chin, belly, hips, upper thighs, lower thighs)
Laser therapy for smoothing wrinkles, removing skin changes, facial erythrosis, spider veins, haemangioma
Vein operations 
Scar tissue correction 
Piercing 
Hand and nerve surgery 
Botox for the treatment of hyperhidrosis (excessive sweating)
Physical therapy, medical 
massages, movement therapy, lymph drainage, post-operative treatment concepts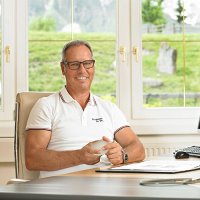 Dr. med. univ. Kurt Öhler
Chief Physician at the private clinic on the Sun Plateau,
specialist in plastic, reconstructive and aesthetic surgery
and emergency doctor.