Jobs & 
Careers 
Working at Alpenresort Schwarz

5-star Alpenresort Schwarz in Mieming | Tirol has long been owned and run by the Pirktl family and is open all year round. It is one of the most exclusive all-generation holiday resorts in the Alps, boasting 165 rooms. It features an exclusive yet cosy ambience and couldn't be better situated, since the 32,000m² hotel complex is on a 27-hole golf course.

The multi-award-winning resort's vision is "We provide space for heartfelt encounters, well-being and self-improvement".
You can see all this in the range of offers available to guests and team members.
Alongside Alpenresort Schwarz, the Greenvieh golf and à la carte restaurant, the Stöttlalm mountain hut and Biohotel Schweitzer  are all part of the Schwarz Company – all sharing the same values.
Alpenresort Schwarz currently employs around 350 team members, 30 of which are trainees.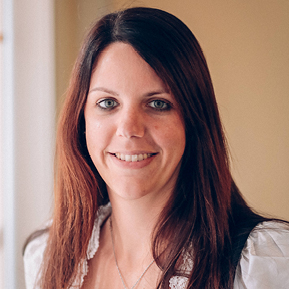 Job vacancies at
Alpenresort Schwarz
Alpenresort Schwarz employs around 350 people all year round. These include around 30 trainees in 5 different departments.
Service & kitchen
Housekeeping
Reservations & reception
Entertainment & Fitness 
Marketing & HR
Construction & Facility management 
You will find our vacancies here:
>Jobs

Are you
thinking of changing career
and have never worked in the hospitality business? Just give us a call and we will tell you all about the options for embarking on a career with us.
Tailor-made jobs
 – Yes, we can do this. We are happy to give our team members tailor-made working time models, combined job roles from different departments and to accommodate the individual needs of applicants. 
A GREAT START 
TO YOU PROFESSIONAL LIFE
Our in-house training and further development options are just as diverse and multifaceted as the talents of each individual. Experienced managers and responsible employees are an essential part of the company's success. They are dedicated to passing on their expertise to the trainees. Our trainees will initially be given a personal "buddy" to make their induction easier and who will take care of their personal protégé's needs and questions.
APPRENTICESHIPS
An apprenticeship at Alpenresort Schwarz is a dual training course mainly done in-house. To be accepted for an apprenticeship, you must have completed 9 years of compulsory schooling. During your apprenticeship at Alpenresort Schwarz, you will complete your vocational school time at Berufsschule Landeck (for kitchen, restaurant and hotel & tourism apprentices) or at Berufsschule Innsbruck (beauty and pedicure apprentices).
You can complete an apprenticeship with us in the following career paths:
Chef
Restaurant specialist
Hotel and tourism specialist
Gastronomy specialist
Beautician and pedicurist
You can combine an apprenticeship in any department at Alpenresort Schwarz with a high school leaving exam. We also support second-chance apprenticeships in an abbreviated form or in cooperation with Wifi Tirol (Talents for Tourism).



INTERNSHIPS
Alpenresort Schwarz offers internships lasting from a minimum of 12 weeks to a maximum of six months. When completing an internship as part of your studies, you also have the option of applying for a part-time position and completing your studies at the same time.
Internships are available in the following departments:
Service (hotel restaurant & Greenvieh à la carte golf restaurant)
Kitchen
Reception
Housekeeping
Kids Club
Human resource management/Marketing/Controlling
SPA-Fitness
YOUR BENEFITS
AND ADVANTAGES
LOTS OF BENEFITS YOU'RE SURE TO LOVE

We celebrate each and every team player and offer our team members the following advantages:
Housing an meals


Accommodation in the Schwarz Teamhouse
Free meals – lunch and dinner in Restaurant Auszeit (also on days off)
Job and further training


Individual working time models, tailored to needs and wishes
A start-up day as an induction for new team members with a companion
A comprehensive training programme with 3 basic modules led by internal trainers, plus a training plan for each new role
Further training and participation in training courses and workshops as part of the Schwarz Academy
Training within the Schwarz Campus for trainees and interns
Ongoing training courses on the Schwarz Campus for all team members
Individual bonus system for participation in trainee competitions, for excellence in training and much more.    
Team


2 x annual company holidays and company outings
1 x annual Tirolean trainee gala
Working with successful and innovative project teams
Semi-annual strategy workshop with budget presentation and profit sharing for each team member
Bonus payments as part of the Schwarz bonus pass system for exceptional achievements or ideas for the department
2 x annual team incentive with financial support from the Pirktl family 
Health and family


Benefits as part of the team member health programme: "More zest for life through health".
Year-round use of the gym in the Schwarz team building, 3x weekly also option to bring a companion
Year-round use of our sauna complex and relaxation & family water worlds, 2x weekly also option to bring a companion
Free participation in activities from the weekly guest programme
Participation in the Teams Inside umbrella programme: nutritional advice & lectures, cooking workshops, tennis, yoga, pilates, ski day, archery, rafting and much more
Special offers for team members with families, such as childcare in the children's club
In-house childminders for team members' children 

Benefits


Free all-day parking
Discounts in all company establishments for food and services
50% discount on overnight accommodation in Best Alpine Wellness Hotels partner hotels
Discount for relatives of team members on accommodation at Alpenresort Schwarz
Discounts from local partners on presentation of the team member bonus card